Official Partner
Microsoft
Being an official Microsoft partner allows us to develop better software in less time. With access to pre-releases and being able to communicate with Microsoft directly makes it much easier for us to adopt to changes and new features.
As of May 2022 NVision Commerce Solutions was also selected to take part in the Microsoft ISV Acceleration Program. This enables us to work directly with the technicians at Microsoft to create even better software solutions.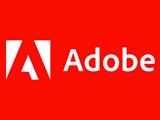 Solution Partner
Adobe
NVision is an officially registered Adobe Solution Partner. Working more closely with Adobe enables to create better solutions for Adobe Commerce / Magento and Adobe Experience Cloud.
Official Partner
Amasty
Amasty is one of the leading providers of Magento extensions. For any feature that you cannot find in the Magento core product, there usually is an Amasty extension available. And many of these extensions also work very well together with our Business Central products. 
NVision is an official Amasty partner, and being able to closely work together with their developers, allows us to integrate their products much quicker. 
Official Partner
Shopify
NVision is an official Shopify partner. With this we have access to all kinds of additional technological support and other resources. 
In the past we have developed a Shopify extension for Business Central. This is project was put on hold because of the release of the standard Microsoft Shopify extension. But when it comes to consultancy and development services we are still available. 
Official Partner
BigCommerce
For a new project we have decided to team-up with BigCommerce. The BigCommerce platform is designed around the MACH principles. MACH stands for Microservices based, API-first, Cloud-native SaaS and Headless. Concepts which we at NVision embrace as well. 
More information following soon. 
License distributor
idyn NL & idyn NA
idyn is our global license distributor for the NAVcommerce and Commerce 365 for Magento products.
End-users can purchase licenses either through their local NAV/BC implementation partner or directly at idyn.
NAV/BC partners who are looking to purchase or resell licenses should contact idyn.
For more information please see: www.idyn.nl or contact [email protected]. 
Fully automated installation and onboarding
Install via AppSource
Click on the AppSource button, install the free trail, and just follow the instructions